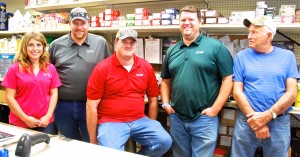 Rounding up cattle, growing row crops, riding horses, raising a garden, maintaining a lawn, playing with a favorite pet, taking care of the land, enjoying nature, or simply seeking peace and quiet. Whether farming is your livelihood or your lifestyle, Williamson Farmers Co-op has everything you need to reach your goals — from quality products and timely service to skilled employees and expert advice.
We've been doing these things since 1946, when a group of determined farmers formed Williamson Farmers Co-op to provide a more reliable source of agriculture supplies. Today, the Co-op is locally owned by more than 1,300 farmers in our community, and that same spirit of self-help and cooperation continues to drive our business today.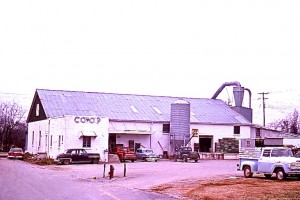 This cooperative structure sets us apart in the farm supply marketplace. Williamson Farmers Co-op exists for the benefit of our farmer-owners, our employees, and our communities. Profits are shared with our members, and farmer-owners help provide direction for the business. Not a member? No problem! Everyone is welcome at Co-op. You don't have to be a member to shop here.
As Williamson County changed over the last couple decades, so has the Co-op.  We now focus both on the rural and urban residents, providing solutions for production agriculture and the farm and home markets. Our employees have the experience of a farming background, equipping them to offer expert product knowledge to both our farmers and other customers.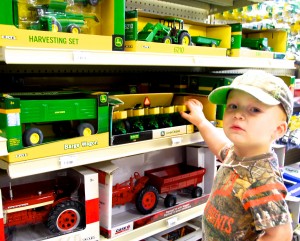 We do all this with a sense of stewardship and a deeply rooted set of values. We're helping to develop tomorrow's farm leaders by promoting the importance of agriculture to young people who are nowadays often far removed from the farm. Co-op is a longstanding supporter of programs like 4-H, FFA and Ag In the Classroom along with community causes and organizations.
Our Co-op is part of the Tennessee Farmers Cooperative system, one of the strongest member-owned organizations in the country. This gives us strength beyond our county's borders by providing access to national vendors, experts in all areas of agriculture, and proprietary products manufactured in TFC facilities, which include state-of-the-art feed mills, fertilizer plants, a metal fabrication plant, and seed plant.
Whether you have a backyard, several acres, or an entire farm, you can count on Williamson Farmers Co-op to provide what you need with trust, loyalty, and quality included in everything we do.